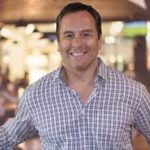 Finding the right agent to sell your home is always a big decision, but we knew immediately that we were in good hands with Shacora. From our very first meeting, she asked the right questions and came well-prepared with detailed information about the market. Within a very short period of time, she laid out a plan to address our top concerns – pricing, staging, and marketing to reach the right people who were ready to buy. Once we were listed, Shacora went above and beyond, working diligently and tirelessly to find the right buyer. Within the first 3 days on the market we had multiple offers. We had several solid offers to choose from. She then moved into the position of chief negotiator, getting us the very best price. We were under contract and in escrow in under a week with a 30 day close. We were completely blown away by her ability to navigate the entire process with precision and boundless energy. I can say with enthusiasm that we're so glad we hired Shacora to represent us in the sale of our home, and we look forward to working with her again in the future.
David Smania
Our experience buying a home with Shacora was simply outstanding. From start to finish she was always responsive and helpful, guiding us through the entire process. Her professionalism, extensive market knowledge, and determined hard work was exemplary and appreciated. When it came down to making an offer, Shacora was a tough negotiator, and we ended up purchasing the home of our dreams for less than anticipated. What a surprise! Overall, her diligence and attention to detail made the entire transaction easy and worry-free. We strongly recommend Shacora to anyone looking to buy or sell a home in Arizona
Stojan and Elva M. Phoenix, AZ
Shacora is an experienced real estate agent you can feel secure with handling your real estate transaction! Not only is she knowledgeable and confident in her work, she is an agent who gets to know her clients and make sure to deliver exactly what they want. She is very straight forward and keeps all parties involved well informed. Being an escrow officer, I have enjoyed working with her on many transactions and highly recommend her!
Alexandra Young
I RECOMMEND Shacora YES! We had a wonderful experience from start to finish. Shacora helped guide us to a wonderful mortgage broker/lender who helped us to get pre-qualified at a great rate. She was very knowledgeable of the real estate market and our local area. She helped us to narrow down what we were really looking for in our home. She was patient and very thorough. She guided us with her knowledge and cheered us on through the most stressful parts of home buying, and she negotiated a fair purchase price for us and the seller. She communicated and was honest throughout the process. We will refer her to EVERYONE and continue to use her for all our real estate needs. Happy in the Foothills –
Ahwatukee Buyer Phoenix, AZ
Shacora is wonderful to work with. Her knowledge is vast and her clients best interests are her purpose. I look forward to each time I have the chance to assist her and her clients. Thank you for all you do!
David Robinson
Shacora did good job. She was fair and handled contract very well. Quick close.
Sam Tuco
Shacora was a pleasure to work with during the home buying process. She paid attention to what we were looking for in a house, prepared us for the market conditions prior to submitting offers, and is a great human being. Thank you for getting us settled into the east valley, Shacora!
Darrin Torrey
Shacora was very helpful every step of the way during the home buying process. As a first time home buyer, Shacora made me feel comfortable in every decision I had to make. I was very blessed to get to work with Shacora, she is a certified beauty.
Daniel Gray
Shacora Milanovic was the best realtor my family ever had. A friend referred me to her, and I was quite apprehensive at first. I wanted to sell my house as fast as possible and after my last nightmare experience I was quite worried about the outcome. After meeting her, I could tell that she was the perfect person to sell my house. She was very well prepared and made my wife and I feel more at ease in selling our house. The amount of time and effort Shacora and her team put in on prep work, staging, imaging, and getting my house on the market was astronomical. Shacora kept my wife and I constantly informed on the progress of everything that was being done. Even though Shacora and her team had other houses to sell, she made it feel like mine was the only one she had. Due to her diligence and hard work, we had multiple offers within a few days, exceeded our asking price by a lot, and closed out in less than a month. My wife and I were extremely happy with the outcome that Shacora and her team provided.
Mike and Sheila Piscopo